You are searching for Grammarly? Do you want to know what is Grammarly? what did it use for? and How does it work? so please read the article till the end carefully.
Well! Grammarly is a software/application, was developed by the software company of Grammarly with the help of software engineers/ developers.
They developed Grammarly to help writers and professionals to decrease their mistakes including; grammatical mistakes, Spelling mistakes, Punctuation mistakes, and more…
They offer their software for many applications and in many different ways to use to decrease your mistakes. They offer Grammarly browser extension for Laptop/PC with aim of using online sites to decrease your mistakes while typing, offering the Grammarly keyboard for phones, and offering their extension for Microsoft Word, docs, and email to help you become a better writer.

What is Grammarly?
In a simple word, Grammarly is an application/software that helps you to decrease your grammatical mistakes, Spelling mistakes, Wrong punctuation used mistakes, and many more.
You can use Grammarly most times to help you write better speeches, Emails, Topics, Articles, Messages, Social media posts, Blog posts without any spelling/grammatical, and many more mistakes.
I am also using the free version of this for blog post writing and email writing. It helps me too much in my writing and underlines my mistakes and shows me the right options to write my posts and emails.
Does not matter if you are/or you are not a native and professional writer. I suggest you use this application and you will not regret it.
How does Grammarly work?
Here we will not tell about how they build/developed and how they find all those mistakes because it has a different process/step. We will tell the main thing how Grammarly works while you use it?
While we are installing the Grammarly extension or application on our devices so it means that we are permitting them to access those sites or applications that we want, and underline our mistake, and tells us that what is wrong, what to use, and more. Grammarly's writing app makes sure everything you type is not only correct but also clear and easy to read.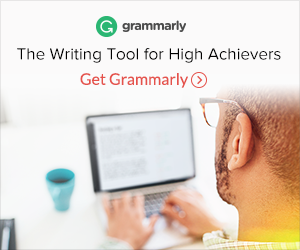 Grammarly is also easy to use:
For more detailed information on how to use Grammarly's products, please check out their tips and tutorials.
is it worth to pay for Grammarly?
It depends on you if you want to try a review and use it sometimes it may not, but if you are working online like me or your job is mostly about typing then it worth paying for.
Because it will help the most about your job and at your writing. Sometimes we have less time but we need to complete some projects that need more time. in those cases, we can use Grammarly to help us to find out our mistakes. If we made any mistakes while writing our projects.
Note; If you have a job that most of the time you write or you are a blog post writer then I suggest you purchase the premium version.
Save 61% with annual Grammarly
Because the premium version has more features and will help you more than the free version. See the below table or list and you can see the differences between them.


Elevate Your Writing
FOR INDIVIDUALS

Free

Basic writing suggestions.

Spelling

Grammar

Punctuation

FOR INDIVIDUALS

Premium

Style, clarity improvements, and advanced corrections for workplace communication.

Everything in Free

Clarity-focused sentence rewrites

Tone adjustments

Inclusive language

Word choice

Formality level

Fluency

Additional advanced suggestions

Starting at;

$11.66 / month

FOR TEAMS

Bussines

Professional and clear communication for teams of 3 to 149.

Everything in Premium

Style guide

Admin panel

Centralized billing

Priority email support

SAML single sign-on

Starting at;

$12.50 / member / month
How much does Gra-premium cost?
The price that we have mentioned above is from the annual subscription. That cost $11.66 per month.
But if you should subscribe to the monthly plan. It will cost you $29.95 per month. If you should subscribe to the Quarterly plan it will cost you $19.98 per month.
If you want to subscribe to any plan of Grammarly. then I suggest you pay for the annual plan. It will cost you less for a long time.
Every platform and or products have their own good and bad. There we have Listed some of the Pros & Cons of Grammarly below;
Pros
Real-time grammar correcting.

Very simple to use.

Highly accurate.

Easy to understand explanations.

Customization.

Finding misspelled words that the spell-check function does not catch.

I can use it in my word processer and my web-browser. My writing is checked everywhere that I write.
Cons
The free version is limited.

Aggressive advertising.

It does not catch all errors. It has gotten better over the years.

Glitches with corrections quite a bit.t5
Is it free and safe?
Of course, Grammarly is free but not their all features. It has limited features for the free version. For the full features, you need to buy any of their plan to access the full features.
Please read this part carefully we do not guaranty anyone for their safety. We are not sure about the security of this software. But themselves tell they guarantee you for your security. We %90 sure about the security but not %100.
I suggest you guys whenever you are in need of this application enable it but if you are not in need disable this to secure your privacy.
For more information, you can check their own official site.
Conclusion:
It was all about Grammarly and its product and the questions What is Grammarly? How does it work? and other questions. But again there are many other questions that you may have but you did not find the answer in this article. Don't worry! use the comment section for your questions to ask from us.
We did explain most of the points that were necessary to know. But again if you have any questions or suggestions please, feel free to use the comment section to leave a comment for us and as soon as it should be possible we will give your answer.
Thank You

Suggested article;
How to add IDM extension to Google chrome